Scheduled Dates
October 1-3, 2019
PRIVATE TRAINING
City of Austin Texas, Watershed Protection Department
---
October 14-18, 2019
PRIVATE TRAINING

---
December 9-11, 2019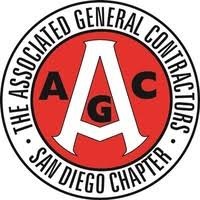 Associated General Contractors - San Diego Chapter
For registration information, contact AGC San Diego Chapter
---
January 7, 2020

For registration information, contact ABC Wisconsin Training
---
Experience 3 days of hands-on training in civil estimating. This course is designed for beginning to intermediate estimators, as well as any construction professional who needs to refresh their estimating skills. Participants use concise and proper methods to prepare thorough, organized cost estimates. Participants gain knowledge and skills from real world instruction by experienced estimator. Practical application using hands-on exercises from real examples will guide participants through critical problem solving and discussion.
LEARN HOW TO:
Accurately quantify earthwork, pipework, and paving.
Properly adjust quantities for swell, shrink, subsidence, and waste.
Select appropriate equipment for a cost-effective estimate.
Determine accurate productivity rates for projects.
Calculate the production cost estimate of a project by using the crew analysis method.
Analyze and apply appropriate overhead markup.
Compute labor cost and labor burden applications.
Find efficient takeoff shortcuts on site and road plans.
Use techniques for making bidding more profitable
Understand WBS Structure with applications to your estimate
ESTIMATING EARTHWORK
Minimize your estimating earthwork risk by increasing your estimating knowledge and skills. This course will teach the estimator correct guidelines for verifying quantities, adjusting soil swell and shrink, selecting efficient equipment and determining productivity using numerous real-life examples
ESTIMATING PIPEWORK
Discover the principles of underground utility construction cost estimates. This course shows participants how to improve costing, pricing, and production techniques of underground utility contractors on private and government projects.
ESTIMATING ROADWORK & PAVING
Learn the primary aspects of estimating roadwork and paving construction. Participants will hone skills necessary to assemble a detailed and accurate estimate using paving and roadwork items. Whether unit cost or lump sum, road project or site paving, practical experience is gained using hands-on exercises and problem-solving challenges.
EQUIPMENT, LABOR, OVERHEAD COSTS
Calculate real-world direct costs and markup costs for the contractor the proper way. The estimator will learn and receive all the tools necessary for accurate costs to use in their estimates using industry proven methods.
Download pdf for a printable version of the program details.
To see our currently available online courses, be sure to visit our online Construction Learning pages at constructionclassroom.configio.com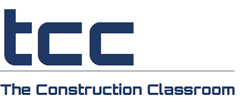 Join our email list!
Get periodic emails to stay on top of all of our new educational opportunities and launching of all new products